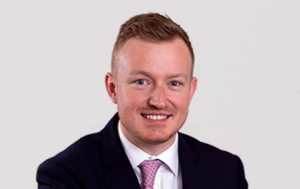 Year of Graduation: 2011
University: Cambridge and Paris II.
Degree subject: Law and French Law.
I applied to Littleton because it has a formidable reputation in the areas of law I was interested in: employment and commercial law. Littleton barristers appear in the leading cases in these fields and many members of chambers quite literally wrote the book on these areas of practice.
Though pupillage is divided into four three-month periods, pupils do work for as many members of chambers as possible. This gives exposure to varied and challenging spectrum of work; if that is what you are looking for from pupillage, then I would encourage you to apply
During my first six, I attended the full range of court hearings from preliminary hearings in the Employment Tribunal to multi-day appeals in the Court of Appeal. Pupils are given the chance to hone their own advocacy skills through formally assessed advocacy exercises from around December.
From the beginning, pupils are given responsibility in assisting members of chambers with live work. Chambers wants you to do your best, and it is gratifying to see your own work being used by members of chambers in court or in front of clients.
Doing work across Chambers also gave me the chance to experience practice areas I had not considered before and hope now to develop in tenancy. Key examples include Chambers' sports law practice (I drafted a Particulars of Claim in a dispute between a former premiership star and the club he joined upon leaving England) and drafting an opinion on questions of EU free movement.
In my experience, the work was challenging, but the demands placed on you during pupillage are never unrealistic.
Unlike pupils at many leading civil sets, Littleton pupils are quickly on their feet once April comes around. Already by the time of the tenancy decision I had been listed in courts and tribunals across the South East and further afield. Naturally, getting on your feet for the first time is a nerve-wracking experience, but I was very well supported by my supervisors and by members of chambers. Inevitably, it's never as bad as you think it's going to be.
Apart from the quality of the work that Chambers does, two things struck me most about pupillage at Littleton.
First, pupillage is taken very seriously here. The nine months leading to the tenancy decision are inevitably stressful, but the process is scrupulously well organised so that you are able to focus on doing your best.
Second, Chambers is a very welcoming place and the level of support, moral and technical, serves to create a collegiate atmosphere in which pupils are able to thrive. I have thoroughly enjoyed my time as a pupil at Littleton and am looking forward to (hopefully) many more as a tenant. I would encourage anyone looking to stretch themselves intellectually to apply, and anyone keen to get up in court during their second six months.