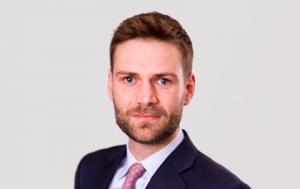 By Alex Francis
Year of Pupillage: 2018/19
University: Cambridge
My pupillage year at Littleton was divided into four three-month periods, each with a different supervisor. That meant that during pupillage I saw a balance of employment and commercial work, which are Chambers' core practice areas. Littleton barristers appear in leading cases in those fields.
My work during pupillage typically involved preparing a draft of documents which my pupil supervisor or another member of chambers was working on, including pleadings and other court documents, skeleton arguments and written advices. I also attended a range of court hearings from case management hearings to multi-day hearings on liability, both in the Employment Tribunal and the Civil Courts. I was encouraged throughout to discuss cases with my supervisors and other members of chambers and, to my surprise, found that even from day 1 they were interested to hear my views. It was particularly rewarding when I saw my own work being used in court or in front of clients.
---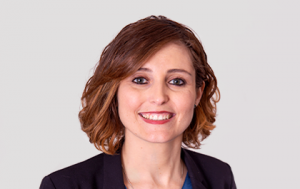 Year of Pupillage: 2018/19
University: University of Pretoria
Degree subject: Law, majoring in accounting and financial management
I took a bit of an unusual route to becoming a barrister in that I am qualified as an advocate in South Africa and came over as a foreign qualified lawyer. I was apprehensive at the start of pupillage about how I would fit in, but everyone at Littleton was very welcoming and that apprehension soon passed.
Although pupillage was a stressful time, with written and oral assessments being done throughout the first 9 months, the members of Chambers who marked the assessments gave comprehensive feedback and the assessments were marked using a grid format so that I could clearly see how the marks were allocated and where there was room for improvement. This helped me manage the stress of the upcoming tenancy decision (somewhat!). Having spoken to pupils at other sets, and heard about how pupillage was handled there, I am very happy that I was lucky enough to have done my pupillage at Littleton.
To give a flavour of the kind of work you might see during pupillage at Littleton, the cases I worked on included a 2 week merits hearing in claims of workplace discrimination, a team move case in the High Court, a civil fraud claim involving parties in the UK, the US, Italy and China and a contractual dispute between a premier league footballer and his agent. Littleton pupils are on their feet once April comes around and so I also had my own matters by the end of pupillage. That was a little daunting at first, however the clerks liaised closely with my pupil supervisors to make sure that the workload stayed manageable, and I received plenty of support and guidance where required.
Chambers really does want pupils to succeed. And whilst it is fair to say that the nine months leading up to the tenancy decision can be stressful, the process at Littleton is extremely well organised and transparent. I received careful and detailed feedback on every substantive piece of work that I did on pupillage. This not only helped me to improve but relieved the pressure of not knowing whether or not I was on the right track (which friends who did pupillage elsewhere described as one of the hardest parts of their year).
Finally, but importantly, Littleton is a very welcoming place and the level of support creates an atmosphere in which pupils and junior tenants are able to thrive. It is also very sociable. I transferred to the Bar after 5 years at a firm of solicitors and had been concerned that it might be a more solitary existence. Fortunately this has not been my experience at Littleton.
---
Having come from practice in South Africa one of the biggest pluses at Littleton, for me, was that during my second six I could take on my own work and get back on my feet in court. This work involved drafting witness statements and pleadings and attending preliminary hearings in the Employment Tribunal.
Like Alex, I also I saw a balance of employment and commercial work, which are Chambers' core practice areas. Additionally, I was also fortunate enough to be exposed to some sports law work – which is one of the areas I would like to develop my practice towards.
During pupillage (and after) the members are always happy to help with both practical and legal questions and it is this sense of camaraderie that makes Littleton a great set to be a part of. Additionally, Littleton has an amazing administrative team that makes all the admin headaches of pupillage and practice bearable.
If I had to pupillage again (heaven forbid!), I would definitely choose Littleton – I can't give higher praise than that.